Republic Admiral uniforms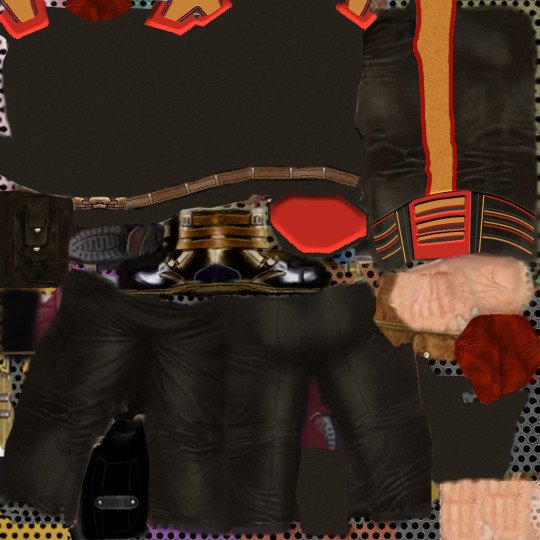 Okay, so this is turning into the most difficult texture job I've ever done. I didn't know it when I chose the model, all I looked for was a whole chest on the texture: can't do a Republic Admiral double breasted uniform by mirroring the left half on the right half, like so many models do.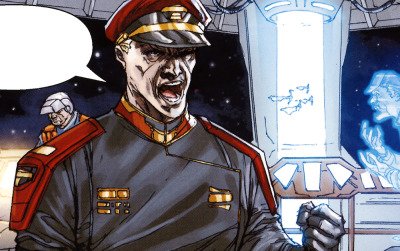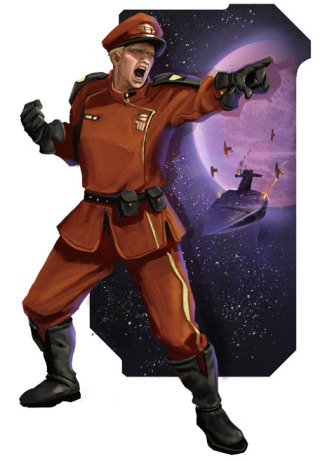 A lot has happened to the franchise since 2003 when KotOR came out, we now have seen Old Republic Admirals in the comics, the books, but of course none of them are super consistent with what Admiral Dodonna looks like in the game. By the way, other Admiral titles have also been introduced, so differences in style may be attributed to that. Still, if I'm doing mods for KotOR games, I want Republic Admiral uniforms to to look like the one we have seen in the original game.
So back to the Military Suit that I'm trying to turn into a uniform. I easily turned the blaster holster into a utility pouch, raised the collar, loosened the sleeves a bit. On the texture side of things, I had to turn gloves into bare hands, get the whole suit to match the colors of the uniform, replace the belt. What turned out to be tricky is the decorative elements around the wrists and on the shoulder boards: on the texture for Admiral Dodonna, they look pretty straight and planar and easy to replicate, you can see that's not the case on this model.
Now I still have to draw some stuff on the chest, it's starting to look like a uniform however, hopefully the end result will be worth the trouble. In a way it's already worth it because I'm learning to draw textures, which is cool. If the uniform doesn't look any better than the one I did years ago, I'll start over with another model. We'll see.
2