About This File
A mod for people who like the clean look of the original TSL logo, but also want reasonable clear graphics suited for a widescreen setup.
This started as a few modifications to the TSL logo for my own use, trying to see what worked best. I started with the high-resolution version of the TSL logo used by DarthParametric for the KOTOR 2 Community Patch (K2CP). I then resized it a few times, recentered and reoriented it a few times, and took screenshots as I went to compare.
This is *not* a widescreen mod. This is a logo replacer intended for people who are already using a widescreen mod like UniWS. 
(Check out the subreddit mod build and follow the directions!)
I am personally using a 1920x1080 widescreen setup with the Steam patch of the game. I cannot guarantee your results will look like mine.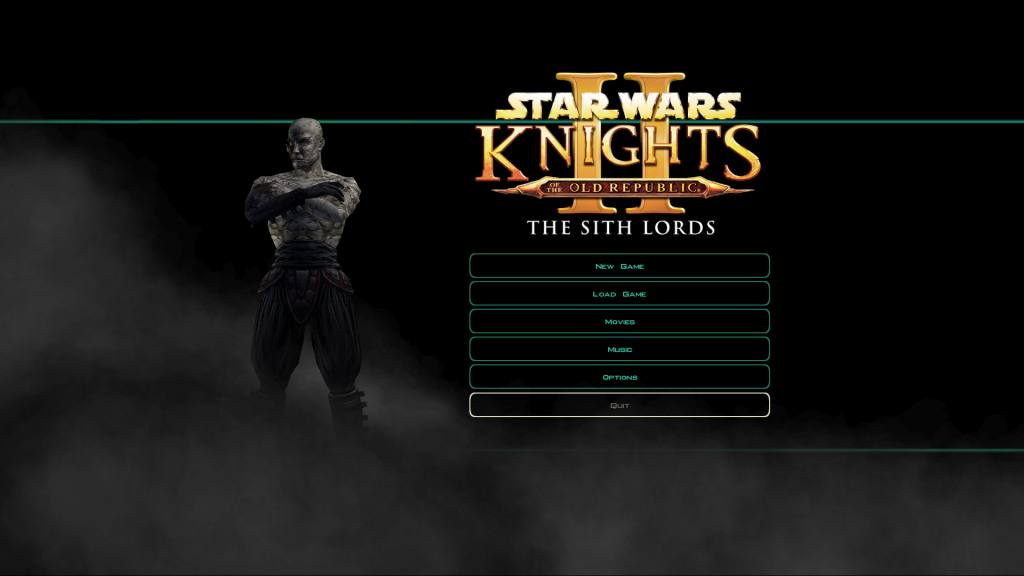 Install Instructions:
- Download and unzip the mod.
- Look through the 'screenshots' folder to compare the different options and pick one for yourself.
- Find your chosen folder, copy the image (KOTOR2logo.tga) file within that folder, and paste it to your Override folder in KOTOR 2.
If none of the options work for you, I've also included the raw source files so you can easily make your own.
-------------
How to Make Your Own:
- Download and unzip the mod
- Look through the 'source files' folder and open the raw logo.png file in your preferred photo editor (I use paint.net)
- Resize the base image as desired.
- Select the whole image, deselect all 100% transparent pixels, copy
- Open whatever KOTOR2logo.tga file you wish to use as a reference; create a new layer on that image.
- Paste the raw logo image onto the new layer, then move it around to the desired location.
- Delete the original layer and 'Save As' a new logo file (ideally in a new folder)
- Copy that new KOTOR2logo.tga file to 'Override' and start the game to see how it looks.
-------------
Credits:
My thanks to DarthParametric for making the original K2CP logo image available to me via Discord.