The Sith Code X The Revanchist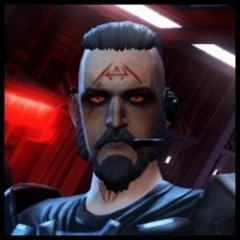 Entry posted by ebmar ·
1,141 views
While ago, I'm surfing through Youtube using the keyword "The Revanchist", trying to find anything interesting and then, the main page leads me to a song by Trivium which the band I've known from about 2006 with their song "The Crusade"; to be short- one of the best Metal band out there! \m/. Then I'm like "wow, Trivium's new song, and the Revanchist? Interesting, let's see..." and the first thing on my mind listening to the first 30 seconds of the song was "this gotta has to be some speech in it. It has to!". Not long, I remember the voice submitted by @DarthVarkor to @Sith Holocron's "Korriban Expansion: Working [only] on the Voice Files (WIP)" thread, I downloaded the file and played the voice along with the song and they fit perfectly; with no cut-drag edit required! From there I contacted SH to ask about it and SH suggested that it would be more consistent if the voice is male and suggested @UnusualCharacters to get a go with the VO. I contacted UC to do the VO and here are the result.
A mash-up of Darth Revan's "The Sith Code" whom recited by UnusualCharacters and Trivium's "The Revanchist", with an end-credits dedicated to mods which are currently used on my KotOR playthrough.
Hoping y'all enjoy this video, as much as I do!

Note: Kinda feel the Force is strong with this coincidence, like the Sith code was meant to be there along with the song in the first place 🤣
1