Yuthura during the Ceremony

Entry posted by Thor110 ·
393 views
Just properly added in Yuthura during the final ceremony / cutscene of the game for the port.
Made sure she is facing the correct directions during each part of the cutscene, though her placement could do with moving a little but it works for now.
#1 of the seven/eight appearances she makes during this cutscene, in this one I feel like she could do with being moved to the right a little which I will probably do at some point in the future.
Hopefully the position will work for the rest of the scene as well.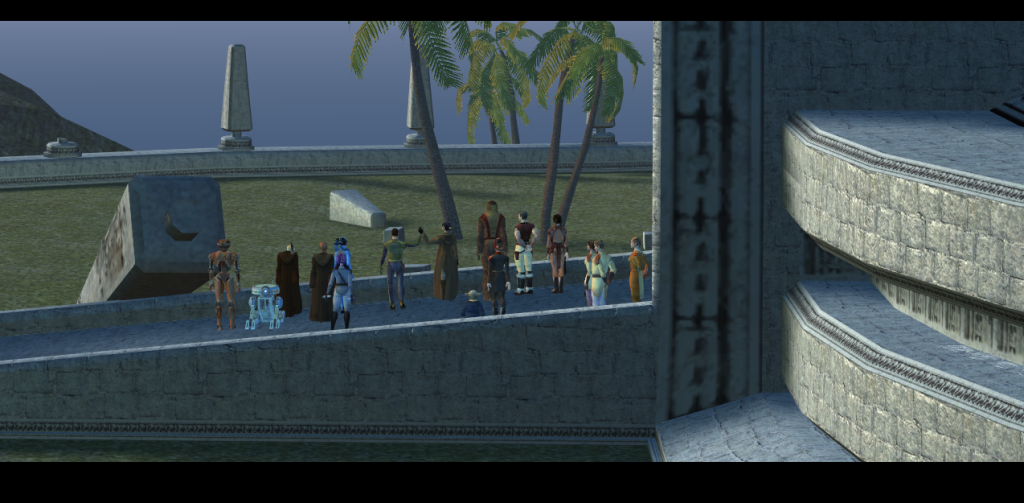 #2 This scene isn't too bad.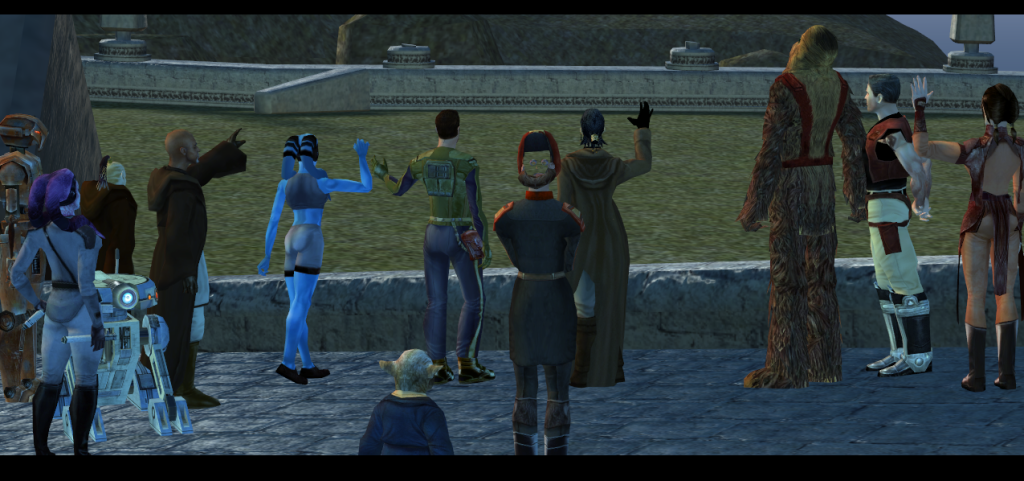 #3 She barely appears for a split second on the side of the screen as it zooms in on the party/player in this shot.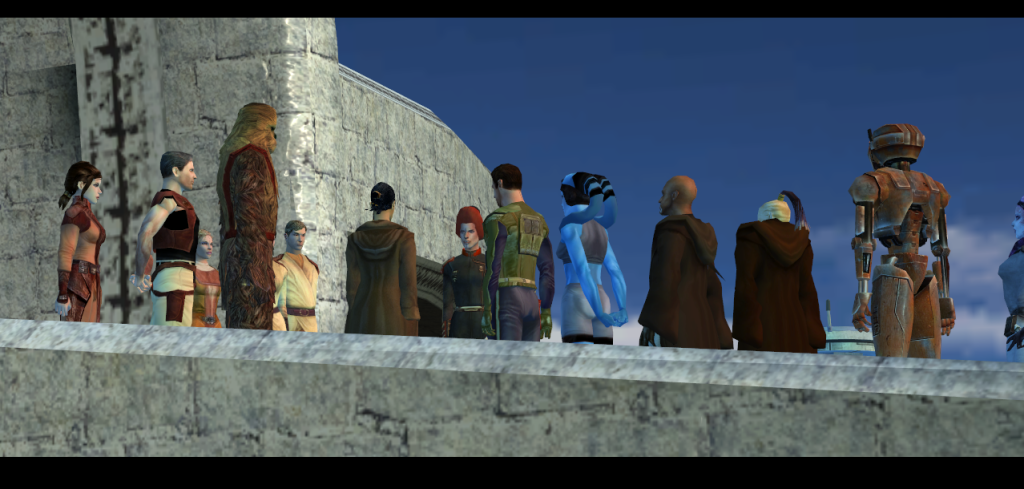 #4 Pretty sure this is her leg in this shot and it appears twice.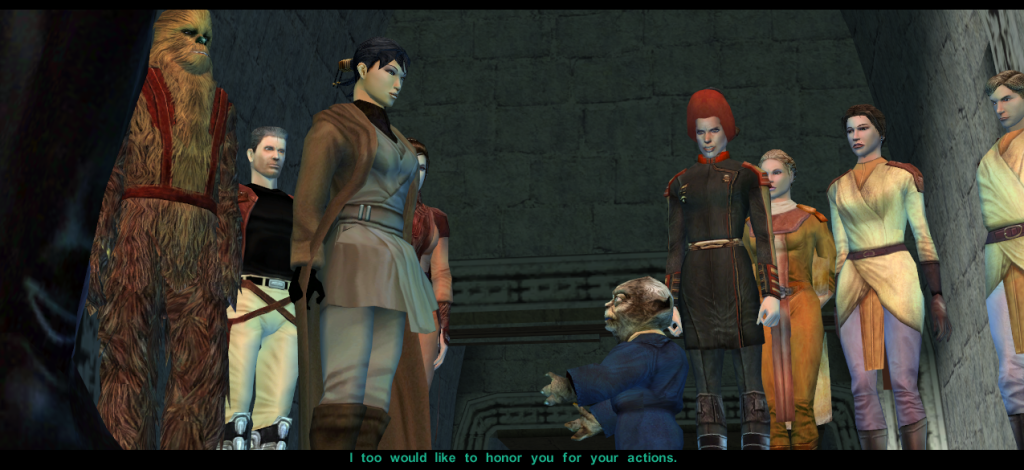 #5 Again here you barely see here for a split second at the bottom of the screen as it pans up.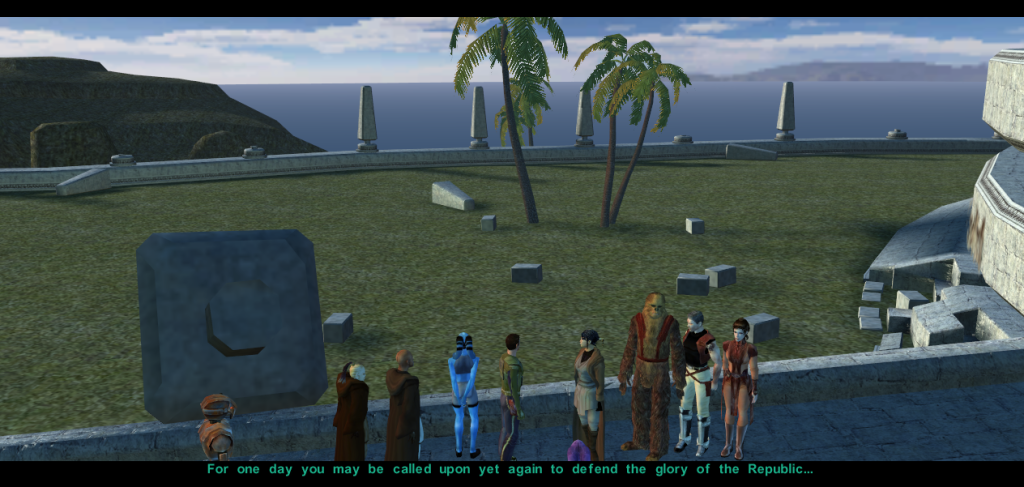 #6 Here she almost seems like a mysterious figure at the back of the group, which I kind of like, if she was moved anymore to the right in the other shot she would be to the left in this shot, being under the players armpit or completely removed from view potentially anyway.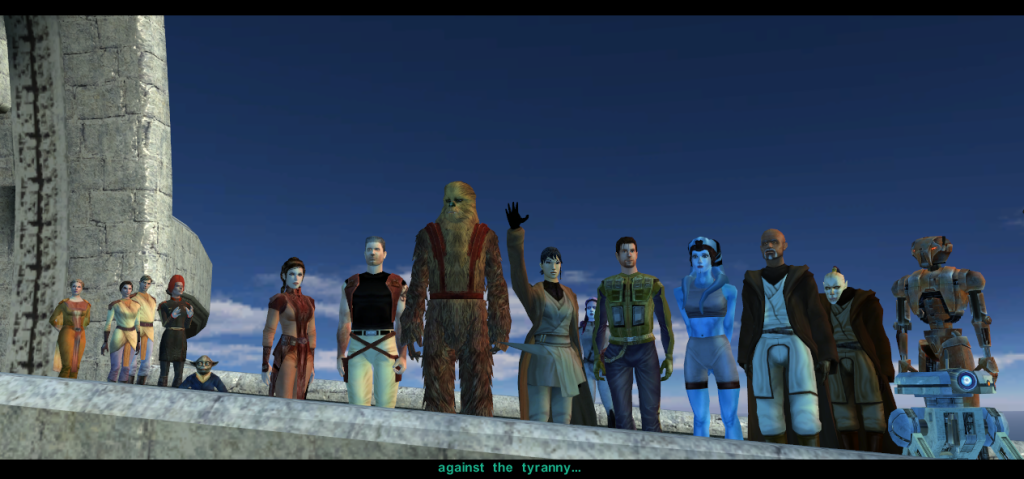 #7 Again here she can barely be seen for a split second on the side of the screen as it slowly pans in and the zoom for the credits roll happens.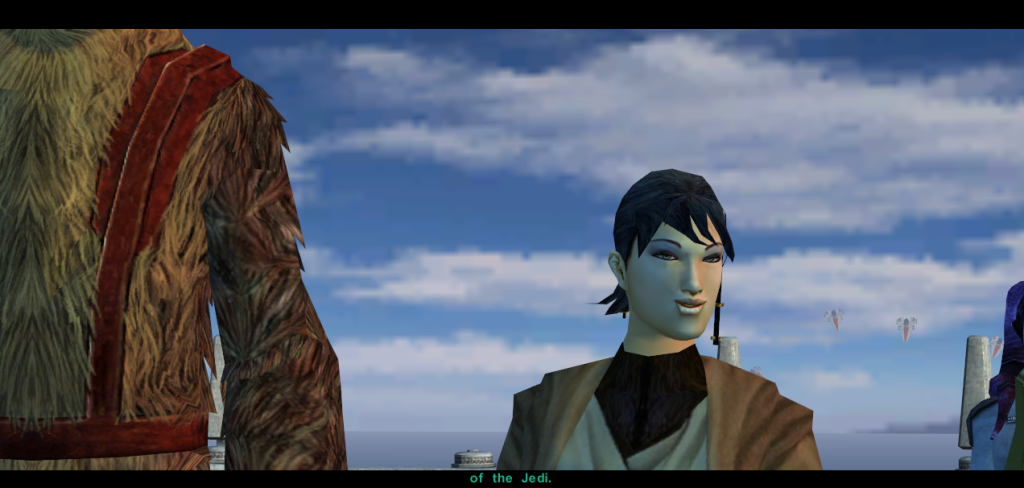 Let me know what everybody makes of these shots, I am thinking I could just move her to the left for a couple of the shots and then move her back, but then it might seem jarring with her going back and forth.
Thor110