Submitter
Submitted: Dec 13 2015 07:51 PM
Last Updated: Dec 30 2015 06:06 PM
File Size: 664.13MB
Views: 59590
Downloads: 27,837
Approved by:

Fair Strides

Approved on: 13 December 2015 - 08:03 PM
K1R Compatible: Yes
Download Brotherhood of Shadow: Solomon's Revenge 1.5
25 Votes
39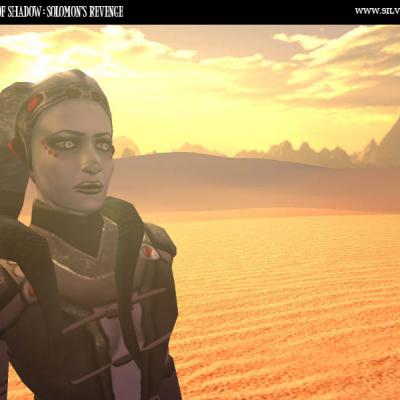 WARNING:
You must download all seven (7) parts of the BoS 1.0 before trying to unpack them. The unpacker should unpack them all in a row if you start unpacking the .part01.rar file!!!
A note about the 1.5 bundled release:
The 1.5 bundled release has some bugs fixed, but it is also in preparation for an eventual 2.0 release that will only have 1 installer. This 1.5 release still has both the 1.0 and the 1.1 downloads, so you will need to download both files.
Bugs fixed by this bundled release are listed below.
This pack includes several fixes for BoS:SR, done by LiliArch. Source files included.
Original 1.0 Review from Filefront:
Original 1.1 Review from Filefront:

12/13/2015 ~=~ 1.5 bundled release
08/17/2009 ~=~ 1.1 release
05/30/2009 ~=~ 1.0 release
Screenshots
Other files you may be interested in ..
15 user(s) are online (in the past 15 minutes)
3 members, 11 guests, 1 anonymous users
Brotherhood of Shadow: Solomon's Revenge