Submitter
Submitted: May 01 2018 05:22 AM
Last Updated: May 01 2018 05:22 AM
File Size: 17.56KB
Views: 559
Downloads: 12
Approved by:

Sith Holocron

Approved on: 01 May 2018 - 06:54 AM
TSLRCM Compatible: Yes
Download Want Kaah Gone: The Commemorative TexturePack 4.78
3 Votes
M4-78
novelty
1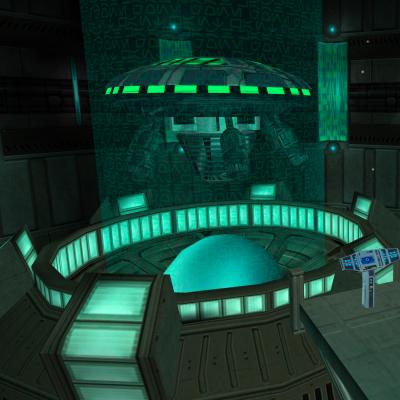 Want Kaah Gone: The Commemorative TexturePack
by ndix UR
Commemorate the release of the M4-78 "Want Kaah Gone" music video... with this handsome, albeit entirely frivolous, custom texturepack. You too can experience the amazing textures used in this wonderful new offering. Proudly display your ardent desire for Kaah to no longer be present with a set of "Want Kaah Gone" datascreen textures to call your very own.
What?
You can find the music video here:
What?
This silly little mod replaces the data screen textures for the M4-78 archon chambers for IS-24, ES-05, and M4-78.
Special thanks to Sith Holocron, as the entire project, and these textures, were his idea.
Other files you may be interested in ..
Want Kaah Gone: The Commemorative TexturePack