Submitter
Submitted: Apr 18 2018 07:30 AM
Last Updated: Apr 18 2018 07:30 AM
File Size: 84.98MB
Views: 510
Downloads: 57
TSLRCM Compatible: Yes
Download Replacement Loading Screens for KotOR2: Original Pack (with or without TSLRCM) - Part 2 1.0
loading screens
2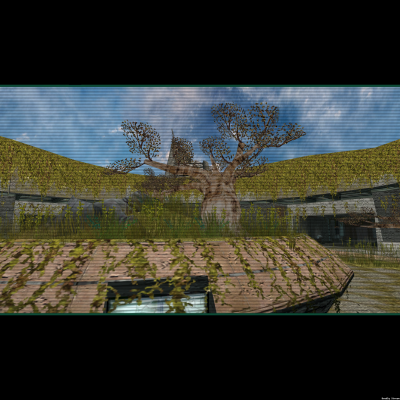 AUTHOR: Sith Holocron
ORIGINAL RELEASE: 17 APR 2018
GAMES: Star Wars Knights of the Old Republic 2. [This mod will not work in Star Wars Knights of the Old Republic 1.]
Description:
------------------
Were you ever dissatisfied with the low-resolution loading screens when the in-game footage looks so much better ? What if there was a mod that took care of that for you? Psssst . . . it's this mod!
This version of the mod covers the areas in the normal "vanilla" game and the areas added/restored by TSLRCM. If you're looking for additional loading screens that cover large scale add-on mods, you should seek out the "Replacement Loading Screens for KotOR2 Add-On Pack" which is also available on Deadly Stream. The texture size is 2048 by 2048 so you'll have a large sized picture for each.
List of the areas covered in this mod
Code Area
-------- ------------------------------------------------------

301NAR Nar Shaddaa - Refugee Landing Pad
301NARa Nar Shaddaa - Refugee Landing Pad (Alternate)*
302NAR Nar Shaddaa - Refugee Quad
303NAR Nar Shaddaa - Docks
304NAR Nar Shaddaa - Jekk'Jekk Tarr
305NAR Nar Shaddaa - Jekk'Jekk Tarr Tunnels
306NAR Nar Shaddaa - Entertainment Promenade
351NAR Nar Shaddaa - Goto's Yacht
371NAR Nar Shaddaa - Swoop Track
401DXN Dxun - Jungle Landing
402DXN Dxun - Jungle
403DXN Dxun - Mandalorian Ruins
404DXN Dxun - Mandalorian Cache
410DXN Dxun - Jungle Tomb
411DXN Dxun - Sith Tomb
421DXN Dxun - Turret Minigame
501OND Onderon - Iziz Spaceport
502OND Onderon - Iziz Merchant Quarter
503OND Onderon - Iziz Cantina
504OND Onderon - Sky Ramp
505OND Onderon - Turret Minigame
506OND Onderon - Royal Palace
510OND Onderon - Swoop Track
511OND Onderon - Iziz Merchant Quarter Invasion
512OND Onderon - Iziz Western Square

601DAN Dantooine - Khoonda Plains
602DAN Dantooine - Khoonda
603DAN Dantooine - Khoonda Plains Cutscenes
604DAN Dantooine - Crystal Cave
605DAN Dantooine - Enclave Courtyard
610DAN Dantooine - Enclave Sublevel
650DAN Dantooine - Rebuilt Jedi Enclave

Installation:
-----------------
Drop the TGA files and loadscreen.2da into your Override folder.
* The loading screen "load_301NARa.tga" is an alternate version of "load_301NARa.tga". If you wish to use the alternate version, delete the "a" from the alternate and put that texture into the Override rather than the original texture.


Uninstall:
--------------
If for any reason, you don't like one (or more) of the loading screens, consult the list above so you can determine which you'll need to remove from your Override folder.

To completely remove the loading screens, delete all the above listed TGA files and the loadscreen.2da.


Legal Disclaimer:
-------------------------

All materials and copyrights belong to LucasArts, Bioware and Obsidian Entertainment Inc. I own none of the materials, and I'm not making any money out of this mod. It is to be distributed
as-is without alteration, unless by permission of me. This mod is not to be distributed for profit, either.

I hereby state that I specifically do NOT wish this mod to be uploaded to Steam Workshop. I may release this on NexusMods at a later date but I don't wish others to do so. Usage in other mods must be requested and approved by me before your use.


Special Thanks:
-----------------------
Ndix UR for his wonderful Loading Screen Template which enabled me to offer these loading screens in a format resembling the original loading screens for you all.

Thanks to DarthParametric, JCarter426, NDreW-25, and Marius Fett for their input and technical expertise.

And thanks to YOU for giving this monstrosity a whirl! Won't you leave feedback on the download page? (I would like to see what I've done right , you see…)
Video Preview:
----------------------
If you'd like a preview of all of the loading screens, check out this video below. It does show the screens without the filter and the black bars but it give you an idea what you'll be working with before you download. I recommend watching the video maximized. This video shows all screens in part 1, part 2, and part 3 of this mod (excepting 235TEL.)
Screenshots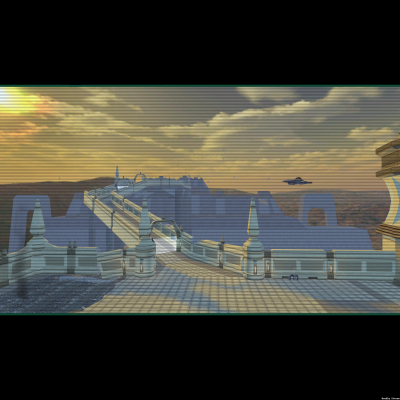 Other files you may be interested in ..
20 user(s) are online (in the past 15 minutes)
2 members, 16 guests, 2 anonymous users
Replacement Loading Screens for KotOR2: Original Pack (with or without TSLRCM) - Part 2