Submitter
Submitted: Mar 25 2018 08:19 PM
Last Updated: Mar 25 2018 08:32 PM
File Size: 54.46KB
Views: 357
Downloads: 20
Previous Versions
Download JC's Loadscreen Template for K2 1.1
2 Votes
4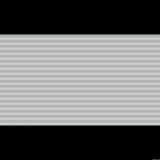 This is a template for the K2 style loadscreens. Included are a PNG overlay which you can place directly over your loadscreen background, as well as the PSD source. Note that the aspect ratio is 1:1, so the image will be stretched depending the display resolution. That's how the game's original loadscreens are.
Quick fix & system wasn't happy with my screenshot.
Other files you may be interested in ..
JC's Loadscreen Template for K2