Submitter
Submitted: Jul 14 2017 03:39 AM
Last Updated: Jul 17 2017 01:09 AM
File Size: 272.74KB
Views: 3149
Downloads: 135
Approved by:

Fair Strides

Approved on: 14 July 2017 - 04:52 PM
K1R Compatible: Yes
Previous Versions
Download Kill Belaya v1.1
1 Votes
belaya
jedi
enclave
juhani
dark jedi
sith
PC
master
grove
kill
3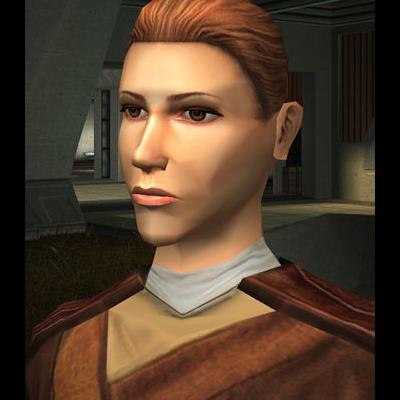 -------------------
Kill Belaya v1.1
-------------------
Author TheRealDarthRevan
Updated at 12:47 on Friday the 14th of July 2017
-----------
DESCRIPTION
-----------
You know how when you kill Juhani as a dark jedi on Dantooine and when you arrive back at the
Jedi Enclave you are confronted by Juhani's 'friend' Belaya, she says she wants to kill you. Now you can
kill Belaya BEFORE Korriban and get some custom loot. This mod is in it's early stages, there will be more
content to come.
-------------
INSTALLATION
-------------
Just run the TSL patcher and you're set. If TSL Patcher somehow does not work for you copy the contents
of the TSL Patcher folder(excluding info and changes)into your Override folder.
--------------
COMPATIBILITY
--------------
This mod is fully K1R compatible and should be compatible with any mod unless it edits 'dan13_belaya'
dialog and charactor utc. If there is a specific mod it is incompatible with PM me and I will work
to get it compatible.
-----
BUGS
-----
None that I know of, this is a simple mod so there shouldn't be any bugs, but if you do find some PM me
and i'll try to fix it.
-------
THANKS
-------
Thank you to Fred Tetra for KotOR Tool
Bioware for making an AMAZING Star Wars game
The Deadly Stream community and all those tutorials.
--------
LEGAL
--------
THIS MODIFICATION IS PROVIDED AS-IS AND IS NOT SUPPORTED BY BIOWARE OR LUCASARTS OR ANY LICENSERS/SPONSORS
OF THE MENTIONED COMPANIES. USE OF THIS FILE IS AT YOUR OWN RISK AND THE ABOVE MENTIONED COMPANIES OR THE
AUTHOR IS NOT RESPONSIBLE FOR ANY DAMAGE CAUSED TO YOUR COMPUTER FOR THE USAGE OF THIS FILE.
What's new in version 1.0:
* The fight with Belaya is slightly harder because Belaya actulally has a lightsaber.
* Now Deesra the Twi'lek Jedi comes running to see what's going on.
* Better Dialogue
* More loot
Other files you may be interested in ..
Random Files
By

Rece

May 02 2015 09:08 PM
Kill Belaya