Submitter
Submitted: May 14 2017 04:17 AM
Last Updated: Apr 02 2018 05:11 AM
File Size: 5.14MB
Views: 4397
Downloads: 1,566
TSLRCM Compatible: Yes
Previous Versions
Download Czerka Sign and Desk Enhancement 1.1
11 Votes
8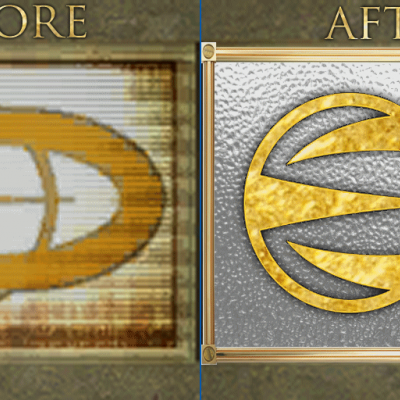 CZERKA SIGN AND DESK ENHANCEMENT (version 1.1)
==============================================
MOD AUTHOR: Sith Holocron
ORIGINAL RELEASE: 13 MAY 2017
UPDATE RELEASE: 25 MAR 2017
GAMES: Star Wars Knights of the Old Republic 2: The Sith Lords
Notes:
------
This mod is not recommended for Knights of the Old Republic 1 for what should be obvious reasons.
This mod now includes a replacement load screen which shows the new texture!
Description:
------------
This texture replaces all instances of the low resolution Czerka sign seen in the game.
Installation:
-------------
Drop the texture into your Override folder.
Uninstall:
----------
Remove the texture from the Override folder.
Legal Disclaimer:
-------------------
All materials and copyrights belong to LucasArts, Bioware and Obsidian Entertainment Inc. I own none of the materials, and I'm not making any money out of this mod. It is to be distributed as-is without alteration, unless by permission of me. This mod is not to be distributed for profit, either.
I hereby state that I specifically do NOT wish this mod to be uploaded to Steam Workshop. I may release this on NexusMods at a later date but I don't wish others to do so. Usage in other mods must be requested AND approved by me before your use.
Pictures
-----------
Before and after of the Czerka sign.

Note the animation of the desk monitor.

Special Thanks:
----------------------
To JCarter426 for his wonderful Loadscreen Template for K2 (1.1) - which enabled me to include this loadscreen for you all.
1.1: Added Loadscreen to package and updated the read-me and description.
Screenshots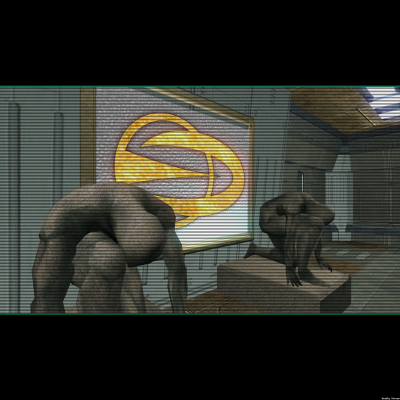 Other files you may be interested in ..
23 user(s) are online (in the past 15 minutes)
3 members, 20 guests, 0 anonymous users
Czerka Sign and Desk Enhancement